The Dell XPS range has always been outstanding, and the Dell XPS 13 (Late 2020) continues that trend. This latest entry even raises the bar a notch, since it comes with Intel Evo certification, which only a select few high-performance laptops have. Everything has been upgraded to fulfil the certification criteria, from speed and efficiency to performance. Of course, the upgrades will cost you a bit more, especially when you upgrade to higher setups.
And it's well worth it. After all, the Dell XPS 13 is one of the few laptops that can routinely compete with the MacBook Air. Even though it is a little older than its Apple counterpart, it is still one of the greatest laptops on the market right now.
Despite its high price, the Dell XPS 13 (Late 2020) is a good buy for some consumers due to its excellent hardware. Others may find the 11th-generation Intel Tiger Lake CPU, up to 16GB of RAM, and up to 2TB of SSD storage to be too much computing. However, if you want that level of performance, you'll like the almost bezel-free 16:10 full HD display, which can be upgraded to 4K.
The only big issue worth mentioning is our long-standing gripe with Ultrabooks: downward-firing speakers that sometimes muffle the sound. Laptop speakers are already at a disadvantage, so adding bad placement to the mix is bound to irritate us. That said, Dell isn't the only offender here, and the sound quality isn't the worst we've heard - given the price, we'd expect to hear better on this front.
Overall, there is very nothing that prevents us from strongly recommending the XPS 13 to anybody looking for an Ultrabook. You won't find a better laptop with its almost-decadent design and performance. You'll just have to pay for it.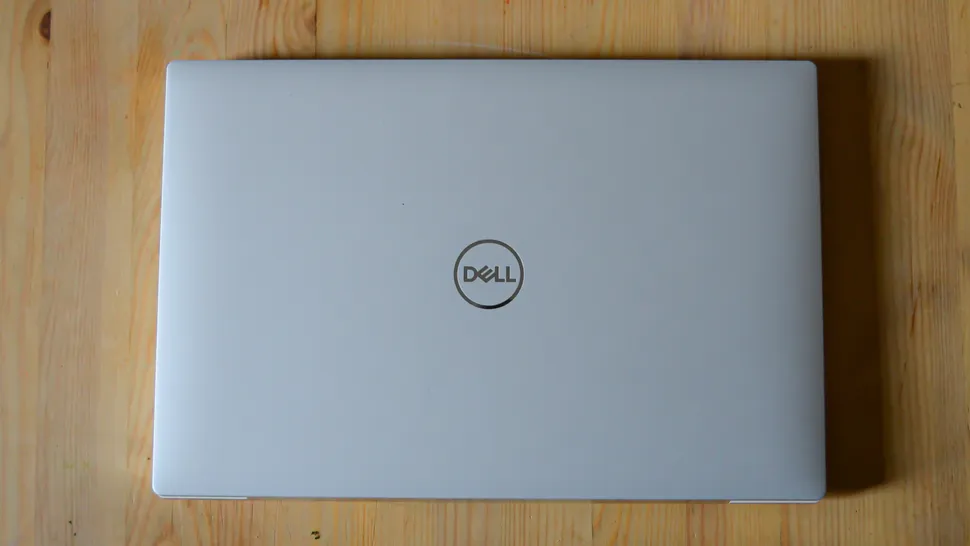 Dell XPS 13 (Late 2020): Price and Availability
The Dell XPS 13 9310 costs $1,499 (£1,399, AU$2,399) and comes with an 11th-generation Intel Core i5, 8GB of RAM, a 512GB SSD, and a 1,920 x 1,200 touch display. However, that is only the standard setup; if you wish to enhance, you have a variety of alternatives.
The most powerful configuration has a 4K 16:10 display, 16GB RAM, a 2TB PCIe NVMe SSD, Frost White interior colour, and an 11th-generation i7 CPU. This version, however, costs about $1,000 more, at $2,399 (approximately £1,870, AU$3,360). Having extra software preloaded will cost you even more money.
However, if you live in the United Kingdom or Australia, the XPS 13 comes with a 1TB SSD and all of the same specifications as the maximum US model. This model of the laptop costs £1,968 in the UK and AU$3,799 in Australia.
We won't lie: it's a costly system, especially for the level of technology you're getting. At this pricing point, you're more likely to receive a separate Nvidia RTX GPU than integrated Intel Iris graphics. But, given who this gadget is aimed for – especially, individuals who want all the beauty of a MacBook Air with a Windows 10 (now Windows 11) operating system – this laptop certainly delivers.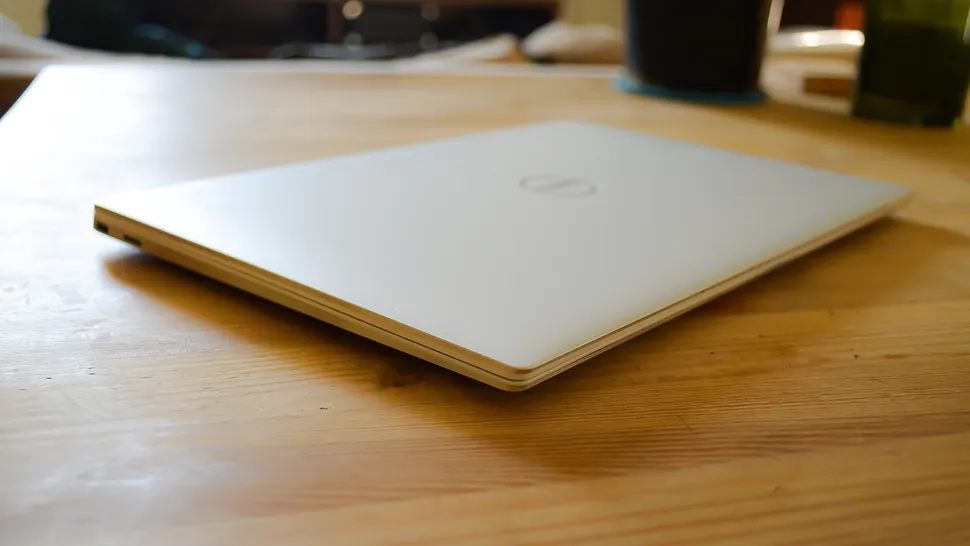 Dell XPS 13 (Late 2020): Design
This is where the Dell XPS 13 (Late 2020) excels. The XPS 13 is exceptionally light, weighing only roughly 2.8 pounds, give or take a few ounces depending on your setup, thanks to a chassis and lid carved from two distinct slabs of aluminium. That said, it's also quite strong - nothing about this construction seems cheap.
The XPS 13 is incredibly thin, measuring just 0.58 inches (14.8mm) at its thickest point, and its 11.6-inch (296mm) width and 7.8-inch (199mm) height make it exceptionally portable, making it an ideal Ultrabook to toss in your bag when you're on the go – something that may not be the most relevant feature at the moment, but it'll be just as easy to carry around the house with you from room to room.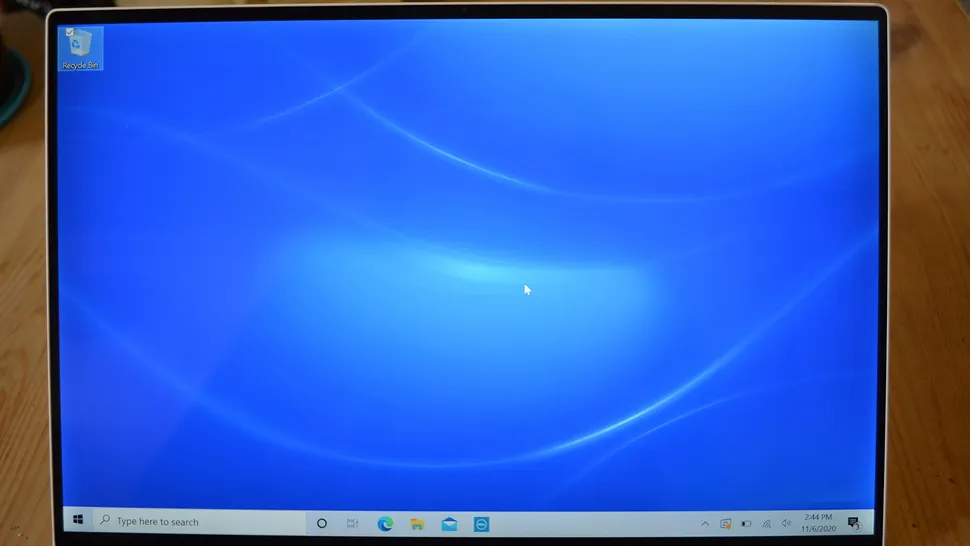 The laptop also makes full use of every feature of its design. The virtually bezel-less display crams a 13.4-inch 16:10 display into an 11.6-inch frame, resulting in a 91.5% screen-to-body ratio, a 7.8% improvement over previous generations.
The keyboard is a normal laptop chicklet-key design, but the XPS takes full use of the available space by stretching the keyboard nearly edge-to-edge, giving it a nice feeling of key spacing. The keys are backlit with beautiful white light and are both responsive and have enough travel to allow you to feel your way through while typing.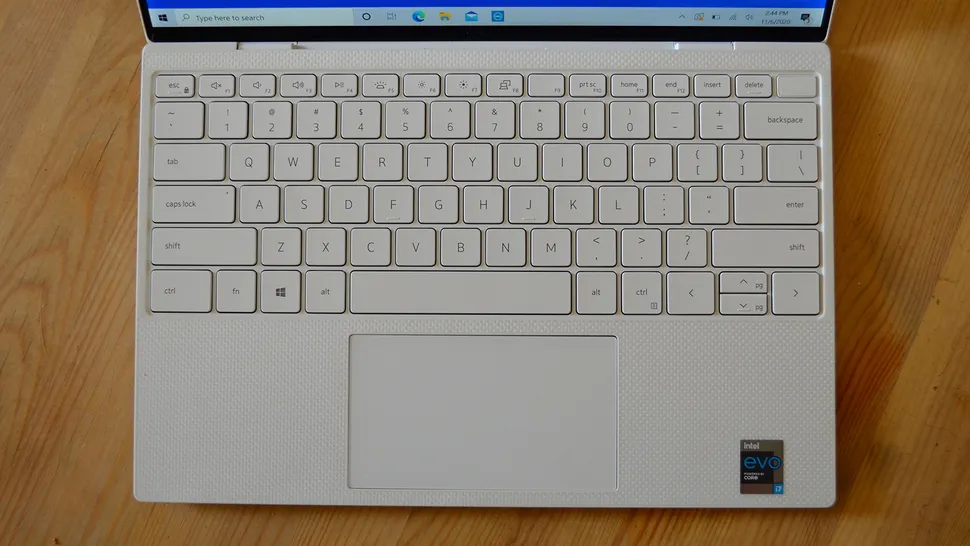 The trackpad is likewise quite high-quality. It is quite sensitive and has a shiny finish that contrasts beautifully with the woven glass palm rests that surround it. The quantity of accessible ports is one of the areas that is typically compromised in an Ultrabook. The XPS 13 has only four connections in total: two USB Type-C Thunderbolt 4 ports with charging capabilities and DisplayPort output for up to two external displays, a headphone/microphone combination connector, and a microSD card slot.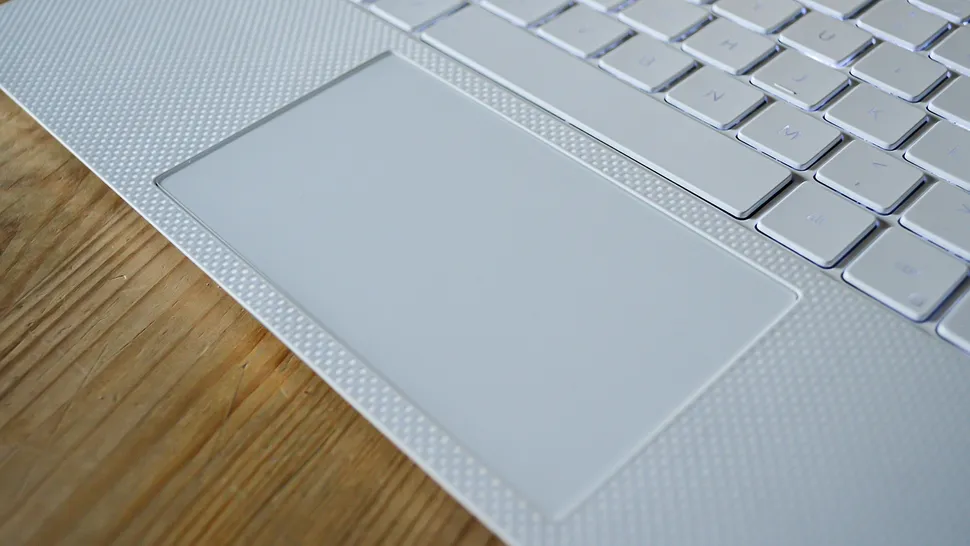 The air intake grill is located on the underside, with the heating venting concealed behind the lid hinge. The XPS 13's speakers are likewise located here, at the front lip of the chassis. The speakers on the chassis's bottom fire downward, which, as we've noted a thousand times before, typically results in poor sound quality. This is the only big criticism we have of the XPS 13's design, although we don't hold it against it too much.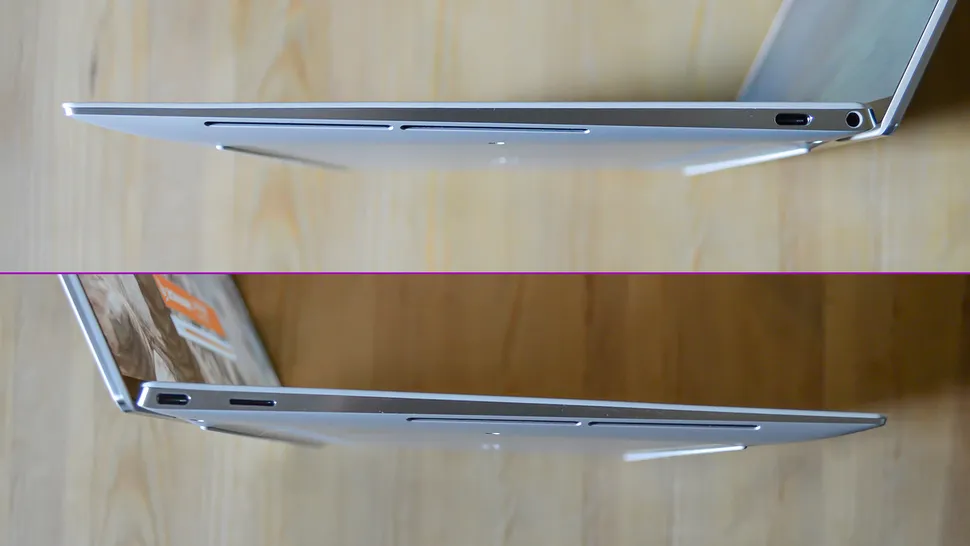 This is a pretty common issue with laptops in general – and it's almost always the case for ultra-small Ultrabooks – but it's unfortunate that you wind up paying as much money on the XPS 13 and there is a lack on something as fundamental as sound quality.
This laptop is intended for consumers who seek a sleek, extremely portable computer for regular computing and productivity needs while still looking attractive.
Read Article: 10 Best Smartphone to Buy for 2022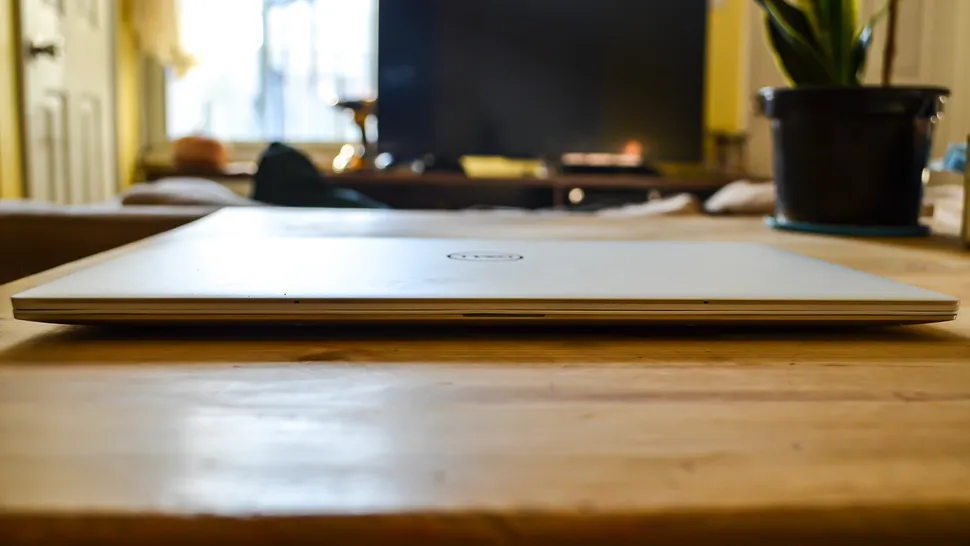 The Dell XPS 13 (Late 2020) offers on all fronts. This is the type of laptop you'd "accidentally" put on the coffee table next to a dog-eared copy of Ulysses to show visitors that you're a serious person. And it's likely that the XPS 13 will make a larger impression. You'll be hard pushed to find a better Ultrabook if you're looking for a showpiece.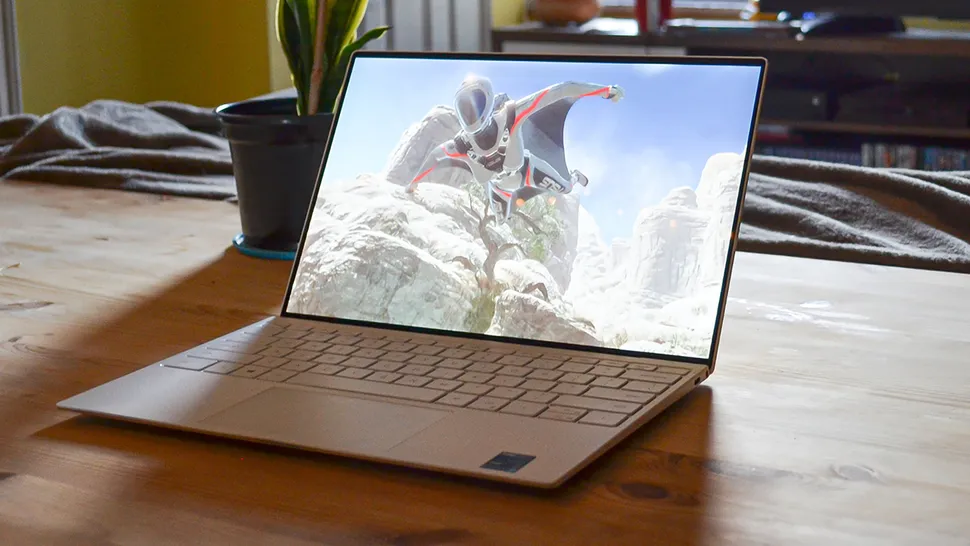 Dell XPS 13 (Late 2020): Performance
The Dell XPS 13 (Late 2020) we tested is powered by an Intel Core i7-1165G7 CPU with Intel Evo certification, which means Dell collaborated with Intel to enhance the hardware for speed, efficiency, and graphics performance - and it shows.
Except for the 10th-generation i7 and Intel Iris Plus graphics, the previous model of the Dell XPS 13 we tested earlier in 2020 was nearly identical to this one, but the performance leap was substantial.
The latest XPS 13 earned a 1,539 single-core performance in Geekbench 5 thanks to the 11th-generation Core i7 with Intel Iris Xe graphics, compared to a 1,251 single-core performance on the prior generation XPS 13. The new XPS 13 enhanced its multi-core performance to 5,432 from 4,781.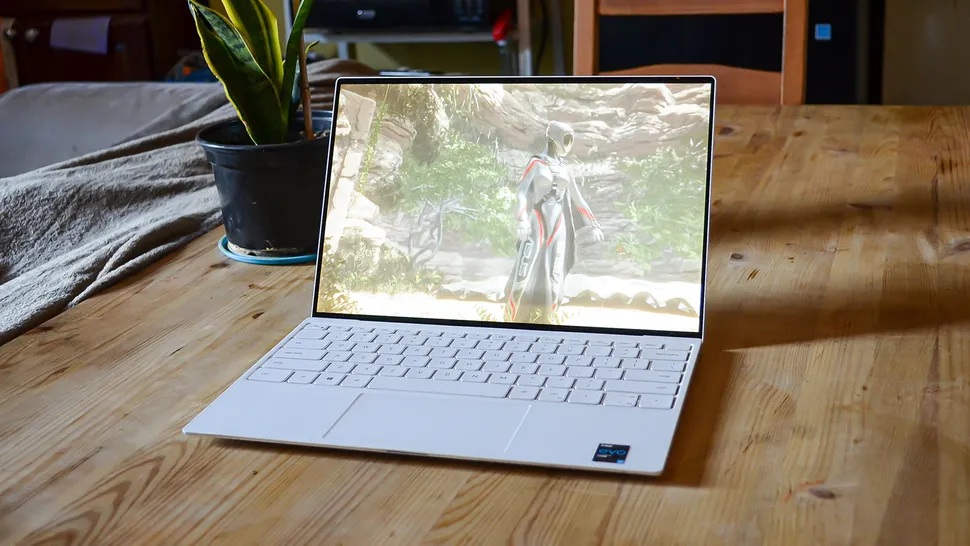 In our 3DMark testing, the newest XPS 13 scored 1,547 in Time Spy, 4,173 in Firestrike, and a whopping 13,300 in Sky Diver. Meanwhile, the last XPS 13 had scores of 901, 2,856, and 10,066, respectively. In 3DMark, this is an average of 49% quicker.
The newest XPS 13 scored 4,816 on our PCMark 10 home test, making it an excellent multitasker. The previous generation vehicle earned approximately 1,000 points lower, at 3,890. Clearly, the new XPS 13 is more than just a beauty; it's also a bit of a beast.



Dell XPS 13 (Late 2020): Battery Life
A 4-cell, 52WHr battery powers the Dell XPS 13 (Late 2020). In terms of battery life, it manages to outperform its immediate predecessor, owing mostly to Intel Evo.
In our PCMark 10 battery test, it managed to get 11 hours and 47 minutes out of a single charge, which is about twice as long as the previous XPS 13 did in the PCMark 8 battery test.
However, those two tests are relatively apples-to-apples, so the HD movie test, in which the current XPS 13 lasted 11 hours and one minute compared to the prior versions' nine hours and 40 minutes, is a better indicator. That's about the length of a typical rom-com, so getting another viewing out of the battery is a significant improvement.
Dell XPS 13 (Late 2020): Software and Features
This is one of Dell's higher-end devices, so there isn't much bloatware to speak about. It is a Dell, so there are a few customer support applications and whatnot – as well as the clutter that comes with Windows 10 – but it isn't particularly severe. We were really pleased with the software loadout on the gadget because it is all readily removed.
In 2021, each Dell XPS 13 (Late 2020) purchased from the Dell website will come with the Windows 11 operating system. It should be mentioned, however, that we have not tested the laptop to see how it performs with this new operating system.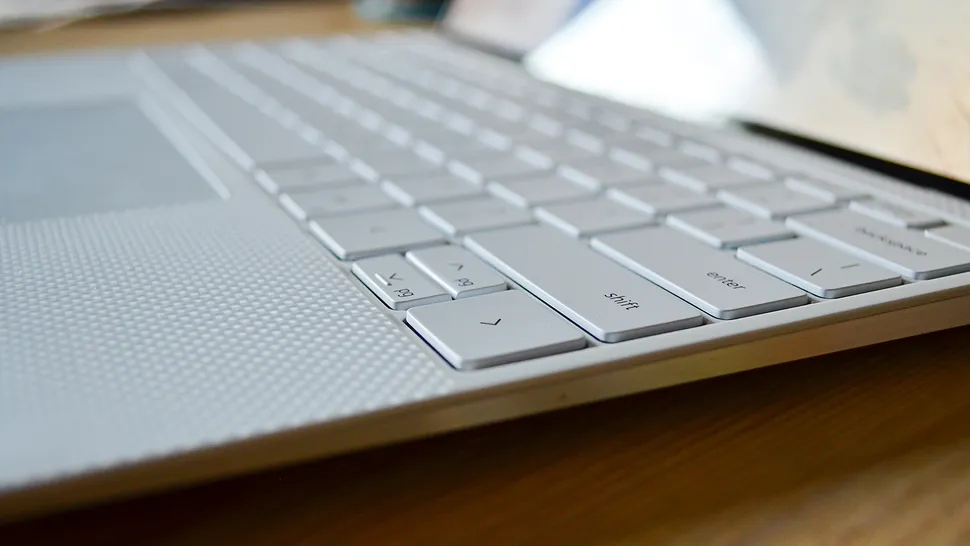 The XPS does have an IR webcam and Windows Hello, so it can log you in with a fast facial scan, making logging in as simple as opening the lid. If you want to be really secure, there's a fingerprint reader embedded into the power button above the backspace key.

(1)
Login first for like post.